Plumbing Services
Benjamin Franklin Plumbing is ready to take care of all your plumbing needs including installation, repair, replacement, and maintenance.
Water Heaters
Faucets
Water Conditioning
Pumps
Drain Cleaning
Tubs and Showers
Sinks
Disposals
Toilets
Pipes and Sewers
Protection Plans
What is it worth to you to extend the life of your water heater, protect your home from unexpected plumbing breakdowns or worse…water damage?
Join The Ben Franklin Society today and receive a wide variety of benefits.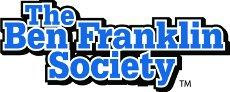 Our Difference
How do you know a company cares about the quality of their work? They stand behind it - that's how. At Benjamin Franklin Plumbing, the warranties and guarantees are industry leading because of our experienced technicians and the high quality parts we use. Our technicians are friendly, clean, polite, drug-free and experienced--and our techniques are state-of-the-art, guaranteed!
Reliable Plumber in Brighton
A great way to make certain that your home or commercial property in Brighton, MI, is safe from water issues is by working with a professional plumber from Benjamin Franklin Plumbing. Our plumbers have undergone extensive training and are very experienced, so rest assured that we'll get the job done properly and promptly. Our goal is to give you excellent results, so we'll work closely with you and pay attention to all of the important details. You'll even receive a 100% satisfaction guarantee on all of the work that our punctual plumbing staff will do for you.
Our mission is to be the only plumbing company that you'll ever need. No job is too difficult for us to handle with efficiency, and we'll give you an honest and accurate estimate for the cost before we begin. It's our pleasure to offer you:
General plumbing
Water heater installation
Emergency plumbing
Drain cleaning
From repairs to complete installations, the team from Benjamin Franklin Plumbing can help take care of your facility needs. Contact our support staff to schedule an appointment with our plumber. We're happy to serve Livingston, Oakland, Genesee, and Ingham counties.
A Family Of Home Services:
Strong partnerships and a national support system.